Apps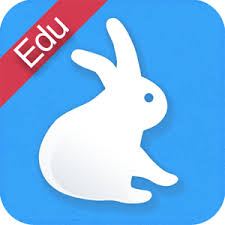 Suitable for: All year levels
MTPS Licenses: 128 ios
Platform: IOS (iPad), Android
Being used by PP3 and Room 1
Create video slide shows, adding narration and text. Videos can be up to 30 minutes long and can include up to 100 images. Kids can choose images from the camera roll, the Library of Congress, maps, the MOMA, the British Library, NASA, and NOAA, as well as from Flickr and Web searches within the app. They then scroll through and zoom in on images as they narrate their slide shows, and they can add text or clip art. Videos are automatically saved to the device's camera roll and online, are accessible via a direct link, and can be shared through social media.
SHADOW PUPPETS EDU is chock-full of resources, all in-app, so kids can quickly and easily create impressive slide shows. It's intended for educational use and includes resources galore for teachers. And, although kids are searching resources that could include objectionable content, the filters are locked down pretty well.
Does the school have licenes? Yes (120 Free)
Cost Full Version $7.49 each
Kidspiration Maps is a mind-mapping tool designed specifically for elementary-school-age kids by the creators of Inspiration Maps. The colorful and picture-heavy organizer helps kids learn to organize and classify information to help with writing, reading, and understanding. The app includes a microphone for kids to express their thoughts while creating their diagrams. Using the microphone can help kids with receptive and expressive language issues, giving them the opportunity to practice their language organization and verbal memory. Kids can create graphic organizers such as story maps, Venn diagrams, and webs using the included pictures or their own images
Faces I Make – Right Brain Creativity
Faces iMake – Right Brain Creativity encourages kids to be creative by creating faces using collage materials. It also provides opportunities for kids to share their creativity via email and social media as well as with other app users worldwide in a special gallery called FaceWorld. The overall design is very kid-friendly and fun and even introduces kids to symbolic elements of art. Parents & teachers may want to stay nearby while kids view the video lessons as the YouTube video suggestions that appear after viewing the lesson could be inappropriate for children. They should also remind kids uploading to FaceWorld not to share their real name.